2017 World Round-Up Pre-Entries And Payment Due No Later Than August 15!
Entry Form & Class List
DEADLINE THIS YEAR IS AUG 15 FOR ENTRIES. WE ALSO NEED PRE-PAYMENT DUE TO REQUIREMENTS FROM THE SHOW VENUE. Your entry form is a pdf form that can be saved to your desktop and filled out on your computer. Once saved this file needs to be printed and combined with your check covering your show fees and then mailed to our show secretary.
2017 FQHR WORLD ROUND UP ENTRY FORM (click here)
1. Click link above to open form
2. Save the form to your desktop (As you save the form rename it with your name and "WRREntry" in the title)
3. Find the form on your computer in your downloads folder or on your desktop (it may open automatically depending on your settings)
4. Fill in form, double check your information and save the form to your desktop
5. Find the completed form you saved to your desktop and print a copy of the completed form and mail it ALONG WITH YOUR CHECK to to our show secretary, Lacy Jacobi - her address is:

Lacy Jacobi
25079 - 415th Ave
Monroe, NE 68647
cell: 402-910-5195
moc.evil@srhrtqj
Don't forget to reserve your hotel rooms early. Big football games will be on the same weekend as our show. Reserve with our partnering hotel by clicking here.
NO USE OF ARENAS UNTIL AFTER 7PM THURSDAY NIGHT
It is imperative that no one uses any of the arenas until 7pm Thursday night or we'll get charged and extra day of rent
Download, Fill-Out & Print Your World Round Up Entry Form And Mail It In With Your Check.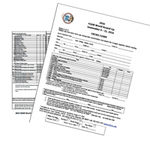 Click To Download Your Entry Form
Lancaster Event Center - Shavings, Stall Mats & Camping Requirements And Ordering Info.
Horse season is soon upon us and I just wanted to send a reminder that exhibitors are able to order rubber mats, shavings, or camping on the Lancaster Event Center website!
CAMPING & SHAVINGS:
Camping up to 200 sites available and to be reserved and sold before the show by LEC online or at the General Store upon arrival. All shavings will be sold by LEC online at LancasterEventCenter.org before the show or upon arrival at the General Store in Pavillion 2 for $9/each (includes tax). This helps the non-profit Lancaster Event Center defray the cost of delivering shavings and disinfecting each stall with Nixall between each show. Thanks for your support of LEC's NO OUTSIDE SHAVINGS policy. Any bedding or material other than LEC shavings and rubber mats will be fined $50/stall.
EARLY ARRIVAL:
Please notify LEC 2 weeks in advance if you will be arriving prior to Thursday, September 7.
Stall Floor Plans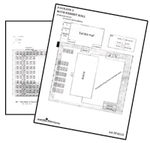 Click To Download Stall Floor Plan
Please Support All Of Our 2017 World Round-Up Sponsors.
Many of the beautiful photos from last year's 2016 FQHR World Round-Up were provided by Smart Chex Photography. These and other images from the Round-Up are available for purchase on their website.