Congratulations To The 2017 World Round-Up Versatility & High Point Champs
VERSATILITY CHAMPIONS
Open Champion – Yankee Gambler / Brandon Smith
Reserve – Boonsmal Blue / Billy Thomas

Amateur Champion – Luv U Starlight / John Maeder
Reserve –Dunnits Gold King/Jane Hatfield

3-5 Yr Old Open Champion – Yellowstone Lawyer / Gary Webb
Reserve –Skeeter Spoonful / Lee Bennett

3-5 Yr Old Amateur Champion – Smooth Shootin Cat / Kelly Clark
Reserve –A Lot Nu Jazz / Tammy Burgard

Sr Youth Champion –Katy Sugar Lena / Cauy Bennett
Reserve – RNR Peppy Sug /Kira Lee
Jr Youth Champion – Tiger Sun O Lena / Naomi Johnson
Reserve – Smart Cutn Lena / Jacob Zobich
HIGH POINT CHAMPIONS
Open Champion – Yankee Gambler / Brandon Smith
Reserve – RJ Mist / Todd Gronenthal

Amateur Champion –Dunnits Gold King / Jane Hatfield
Reserve – Luv U Starlight / John Maeder
3-5 Yr Old Champion – Yellowstone Lawyer / Gary Webb
Reserve – Great King Jack/Billy Thomas
3-5 Amateur Champion – Smooth Shootin Cat / Kelly Clark
Reserve –Moore Shining Stars
/ Sarah Johnson
Sr Youth Champion – Mr Chic Master / Jessie Clark
Reserve – Katy sugar Lena / Cauy Bennett
Jr Youth Champion – Im ALil Hickory/Mason Smith
Reserve - Tigers Sun O Lena / Naomi Johnson
Please Support All Of Our 2017 World Round-Up Sponsors.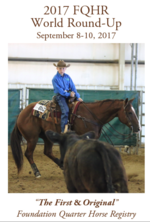 The program is a very nice 5x8 booklet in full color. It is easy to carry and presents itself as a good keepsake and reference throughout the year. Your business, service or product and your support will be known by hundreds at the show and well after. Click on the cover image to see last year's booklet as an example.
Smart Chex Photography
Many of the photos in the booklet and of our champions are from Smart Chex Photography. Click here to check out their site and all the photos from the 2016 FQHR World Round-up.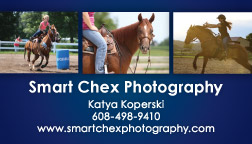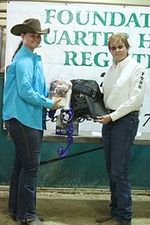 Naomi Johnson
Todd Groenthal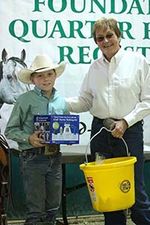 Jacob Zobich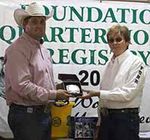 Lee Bennett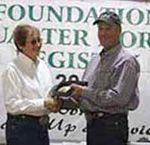 Denny Mohn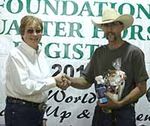 Shannon Bennett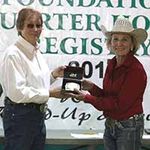 Ethel Minor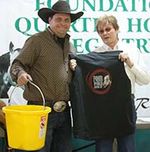 Bill Thomas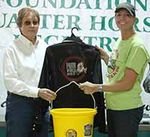 Megan Anderson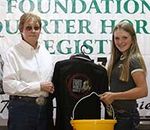 Jessica Clark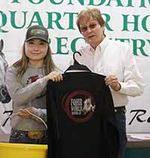 Katya Koperski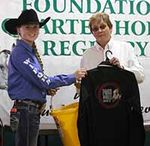 Kira Lee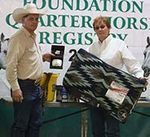 John Maeder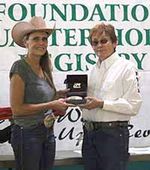 Kelly Clark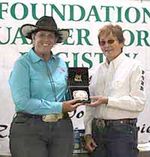 Tammy Burgard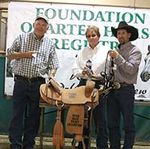 Brandon Smith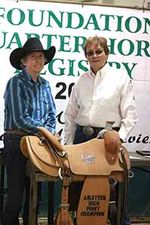 Jane Hatfield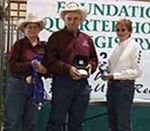 Gary Webb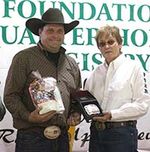 Bill Thomas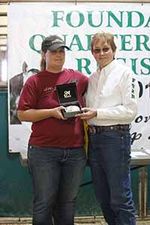 Sarah Johnson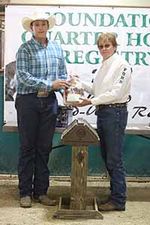 Caul Bennett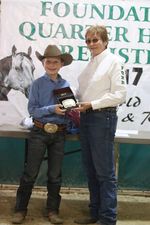 Mason Smith
Many of the beautiful photos from last year's FQHR World Round-Up were provided by Smart Chex Photography. These and other images from the Round-Up are available for purchase on their website.